Chief Financial Officer, Colfax, WA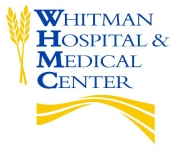 View the Website
Whitman Hospital & Medical Center
Chief Financial Officer
Colfax, WA
October 31, 2017
Whitman Hospital and Medical Center is seeking an experienced Chief Financial Officer (CFO) to add to our Administrative team! This is a full-time position located in Colfax, Washington. The successful candidate will serve as the key financial advisor to the CEO, senior leadership team and the Board. The CFO is accountable for all finance functions, which include assisting the CEO with overall strategic and financial direction, financial monitoring, compliance and revenue cycle, and oversight and budget preparation and monitoring. The CFO will make frequent presentations to the Board and will work closely with the Finance Committee. This individual will successfully build relationships and work successfully with leaders to support WHMC initiatives. This position provides oversight and leadership to the Business Office, Fiscal Services, Health Information Management, Information Technology and Materials Management.
Required:
Earned Bachelor's degree in Accounting, Business, Healthcare Administration or relevant field.
Minimum of 5 years hospital financial management experience.
Proficiency with Microsoft Office programs including Word, Excel, Outlook and PowerPoint.
Ability to be on-call and work some nights and weekends as needed.
Preferred:
Master's Degree in Accounting, Business, Healthcare Administration or relevant field.
CFO experience.
Critical Access/Public Hospital District experience.
To apply, please visit https://theapplicantmanager.com/jobs?pos=wh208. Please be prepared to submit a cover letter and resume at the time of application.
See above
See above
See above