Director of Contracts and Grants Management, Othello, WA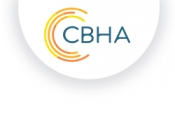 View the Website
Columbia Basin Health Association
Director
Othello, WA
November 7, 2017
Columbia Basin Health Association (CBHA) is accepting resumes for the Director of Contracts and Grants Management to seek and administer grant fundings necessary to support CBHA programs and funding resources.
TITLE Director of Contracts and Grants Management
DESCRIPTION
Ideal Candidate:
Experience providing legal counsel that involves reviewing contracts and grants related to the healthcare industry involved at the federal, state, or local government level.
Highlights
Responsible for grant writing and contracts management. Provides support to all legal matters to ensure organizational activities and strategic matters meet legal and regulatory requirements.
Contracts Compliance & Management
Grant Writing, Reporting & Compliance
Strategic Planning
Government Relations
POSITION REQUIREMENTS
General Development:
Analytical – Designs efficient workflows and procedures in line with the policies of the organization.
Problem Solving – Identifies and resolves problems in a timely manner; gathers and analyzes information skillfully; develops alternative solutions.
Customer Service – Manages difficult or emotional customer situations; responds promptly to customer needs; solicits customer feedback to improve service; responds to requests for service and assistance; meets commitments.
Interpersonal – Focuses on solving conflict, not blaming; maintains confidentiality; listens to others without interrupting; keeps emotions under control; remains open to others' ideas and tries new things.
Team Work – Balances team and individual responsibilities; exhibits objectivity and openness to others' views; gives and welcomes feedback; contributes to building a positive team spirit; puts success of team above own interests.
Change Management – Develops workable implementation plans; communicates changes effectively; builds commitment and overcomes resistance; prepares and supports those affected by change, monitors transition and evaluates results.
Managing People – Takes responsibility for subordinates' activities; is available to staff; provides regular performance feedback; continually works to improve supervisory skills.
Cost Consciousness – Develops and implements cost saving measures; conserves organization resources.
Dependability – Follows instructions, responds to management direction; takes responsibility for own actions; keeps commitments; commits to long hours of work when necessary to reach goals; completes tasks on time or notifies appropriate person with an alternate plan.
Leadership- Possess an amicable personality toned with controlled authority and the ability to lead individuals with respect.
Autonomy- Ability to work independently, but often with frequent interruptions.
Presentation- Ability to address large audiences.
Professionalism - Must be professional in appearance.
Public Relations- Ability to interact with staff, subordinates, patients, general public and politicians.
Accuracy - High degree of accuracy and the ability to detect errors in correspondence, records, and statistics.
Travel - Ability to travel and participate in corporate business activities, including weekends.
Professional and Technical Knowledge:
Bachelor's degree with a minimum five years of experience preferably in a healthcare setting or equivalent education and experience, Jurist Doctorate degree preferred.
Possesses advanced level general skills, including written and verbal communication skills, computational and computer skills, and mathematical knowledge frequently acquired through completion of a Master's Degree program with emphasis in Business or Healthcare Administration. Experience may be substituted for education.
Maintains knowledge of federal grant guidelines.
Possesses general level knowledge/experience of healthcare compliance and other relevant guidance (HIPAA, Safe Harbor, etc.)
Applicable training and experience may be substituted for formal education, depending on the nature and duration.
Technical Skills:
Ability to create more complex documents in word process software, including creating tables, charts, graphs and other elements.
Ability to use spreadsheet software to analyze data, including the use of formulas, functions, lookup tables and other standard spreadsheet elements.
Possesses working knowledge of standard office equipment.
Ability to develop sophisticated presentations in Microsoft PowerPoint, including the use of embedded objects, transitions and other elements.
Communication Skills:
Excellent public relations, speaking and communication skill.
Communicates complex concepts in a clear effective manner for a general audience
Possesses excellent cross cultural communication skills
Expected to exercise tact and diplomacy in the resolution of conflicts or disagreements.
Advanced interpersonal skills necessary to regularly interact with executive management, authoritatively recommend changes to policies, procedures, contract language and be persuasive.
Leader and self-starter with outstanding communication skills with a demonstrated ability to provide legal advice on health care related legal issues to senior business leaders
Must have the ability to work effectively and the ability to identify and solve issues and problems independently
Ability to build and maintain rapport with superiors, peers, subordinates and external company contacts
FULL-TIME/PART-TIME Full-Time
SALARY: DOE
REPORTS TO: Chief Financial Officer
SUPERVISES: None
CLOSE DATE
OPEN DATE 8/28/2017
LOCATION Othello Family Clinic
See above
See above
See above