Dental Staff Director, Othello, WA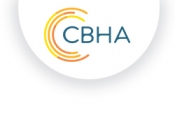 View the Website
Columbia Basin Health Association
Director
Othello, WA
November 7, 2017
Dental Staff Director
This position manages, directs and supports the facility's dental staff operations and provides leadership and oversight for peer review, credentialing, and other required dental staff functions for multiple facility locations. Works with CEO and CDO to align relationships and organizational strategies with dental staff leadership.
Description of Primary Responsibilities:
Responsible for supervisory and administrative work in directing and coordinating the Dental Staff Department.
With the CDO, responsible for the coordination of all operational aspects of the department, including organizing and conducting programs and establishing procedures for dental staff functions
Updates and maintains systems (provider scheduling, provider privileges, dental staff roster, dental staff bylaws, credentialing, core competencies etc.).
Evaluates effectiveness of all Dental Staff department programs, analyzes trends and implements changes as required.
Helps to assure continued accreditation with regulatory organizations.
Provides consultation to health care providers as needed to facilitate problem-focused studies of patient care, which may include advice and support for clinical/legal implications of quality issues.
Directly involved in the recruiting needs of the Dental Staff Department.
Please send CV's to recruitment@cbha.org
See above
See above
See above