Clinical Pharmacist, Redding, CA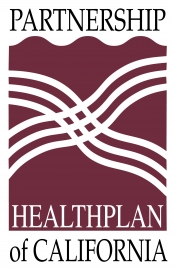 View the Website
Partnership HealthPlan of California
Pharmacist
Redding, CA
November 7, 2017
CLINICAL PHARMACIST
Tracking Code
399-210
Job Description
POSITION PURPOSE
To review Treatment Authorization Requests (TARS)/Coverage Determination Form (CDF) to promote safe, appropriate, and cost-effective drug therapy. Communicates and educates prescribers and dispensing pharmacies on TAR process, TAR determination, and PHC formulary. Participates in P&T meetings and formulary management.
ESSENTIAL DUTIES AND RESPONSIBILITIES
Performs drug Treatment Authorization Requests (TARs).
Provides oversight to the pharmacy technician staff in the daily TAR/CDF review process and to assure that PHC's Prior Authorization Guidelines are properly applied.
Communicates with prescriber and dispensing pharmacies on the determination of their submitted TAR and provide information on formulary alternatives and/or what is required for the TAR to be approved.
Participates in formulary management, drug utilization, development of technician drug review guidelines, and creation of authorization criteria of non-formulary drugs.
Makes recommendation for additions, changes, and deletions to the PHC's drug formularies.
Participates in assigned projects, in-services, academic detailing, and precept pharmacy students.
Participates and works with other departments on cross-departmental initiatives that require Clinical Pharmacy input/participation.
Other duties as assigned.
MINIMUM HIRING CRITERIA
Education and Experience
Bachelor's degree in Pharmacy; minimum of two (2) years of experience in a managed care plan, hospital, or corporate pharmacy entity with duties comparable to those listed above and experience in administering pharmacy programs.
Special Skills, Licenses and Certifications
Valid CA Pharmacist License required. Knowledge of Medi-Cal program as it relates to pharmacy services. Familiarity with local medical and pharmacy communities preferred. Knowledge of current treatment guidelines and familiarity with online medical and pharmacy information resources.
Performance Based Competencies
Must process clinical information to derive a TAR determination and understand when it is necessary to escalate the review to a medical director. Ability to handle multiple tasks simultaneously and remain cognizant of the daily TAR queue and the need to be compliant with timeliness.
Work Environment And Physical Demands
More than 80% of work time is spent in front of a computer monitor. Must be able to work in a high pace and high intensity environment.
All HealthPlan employees are expected to:
Provide the highest possible level of service to clients;
Promote teamwork and cooperative effort among employees;
Maintain safe practices; and
Abide by the HealthPlan's policies and procedures, as they may from time to time be updated.
IMPORTANT DISCLAIMER NOTICE
The job duties, elements, responsibilities, skills, functions, experience, educational factors and the requirements and conditions listed in this job description are representative only and not exhaustive or definitive of the tasks that an employee may be required to perform. The employer reserves the right to revise this job description at any time and to require employees to perform other tasks as circumstances or conditions of its business, competitive considerations, or work environment change.
Required Skills
Job Location
Redding , California, United States
Position Type
Full-Time/Regular
Additional Preferred Skills
The hours for this position could extend to 8:00 PM with possible weekend and holiday shifts of 8:00-5:00.
See above
See above
See above