Executive Director of Business Development, Wenatchee, WA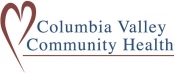 View the Website
Columbia Valley Community Health
Director
Wenatchee, WA
November 8, 2017
Columbia Valley Community Health (www.cvch.org) is growing! We have an excellent opportunity for an Executive Director of Business Development at our Wenatchee location. Primary job function is to administer and direct growth and community awareness within the service area. The Director leads the development of annual strategic plans with the Executive Team and Board of Directors, looks for opportunities to partner with community leaders, and develops and implements construction of new sites and development and implementation of new service lines.
The successful candidate will have a Bachelor's Degree in Business Administration or related field, Master's preferred. Five or more years' experience in a leadership capacity required. Experience with grants management and business development, including strategic planning required.
To learn more and apply go to www.cvch.org and click on the Careers tab.
See above
See above
See above