Registered Nurse, Fairbanks, AK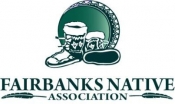 View the Website
Fairbanks Native Association
Nurse
Fairbanks, AK
November 10, 2017
REGISTERED NURSE
Detox
Worker Category :Temporary
Job Class Professional
Registered Nurse
Department: Gateway to Recovery - Withdrawal Management
Category: TOC
Reports to: Program Director
Hours of Work: Varies
PCN: P702
Level: G-11
FLSA Status: Non-exempt
Date Approved: 8-03-16
SUMMARY
Assists and attends to the needs of consumers who are undergoing the Gateway to Recovery Withdrawal Management process from either drugs and/or alcohol; dispenses medications as ordered, provides direct clinical supervision for the LPN and CNA's; works under supervision of the Program Director/Provider at all times.
JOB DUTIES
Provides care for the consumer under the supervision of the Program Director and the Provider.
Admits consumers to the Withdrawal Management unit, provides the initial assessment, BAC, and coordinates a plan of care with the Provider.
Assesses consumer to ensure they meet criteria for Withdrawal Management and if not, makes appropriate referrals to community resources.
Ensures the Admission orders are completed, reports any complications to the Provider prior to admission to the facility.
Conducts a Substance Use Assessment on consumers, with Alaska Screening Tool, Consumer Status Review, and scores appropriately.
Discharges consumers according to Discharge orders and notifies the Provider if needed.
Provides assessments to the consumers and administers medications appropriately according to standing orders and guidelines.
Maintains medications inventory of controlled drugs daily at shift change.
Ensures clinical documentation is thorough and complete in a narrative DAR format.
Follow plan of care initiated by the Provider and directs the LPN to ensure the plan of care is followed.
Monitors the CIWA and COWS scoring of the LPN and provides teaching as needed.
Daily checks of the glucose monitor, O2 tanks, and refrigerator temperatures.
Ensure Quality Assurance (QA) by reviewing medication times and QA charts.
Acts as a liaison for the consumer and makes medical referrals as necessary.
Provides motivational counseling to the consumers.
Participates in doing laundry, makes beds, and serves meals to consumers, as needed.
May run occasional errands as approved by Nurse or Program Director, to pick up medications for consumers ordered by Provider, transport consumers to appointments, etc.
Performs UA's for drug, urinalysis, and pregnancy testing.
Reports lists of medical and other supplies needed to the Program Director.
Performs BAC on consumers with the breathalyzer (initial BAC must be taken by RN).
Attends staff meetings and training sessions as scheduled.
Perform other job-related duties as assigned.
NECESSARY KNOWLEDGE, SKILLS, AND ABILITY
Knowledge of substance abuse and mental health; and appropriate skills in working with consumers with Substance Use disorders.
Ability to interface with consumers who may be undergoing withdrawals from alcohol and/or drugs and may suffer from other medical or psychological complications, particularly in a crisis situation.
Demonstrates critical thinking skills, problem solving abilities, knowledge of substance abuse and complex diseases, clinical competence, time management skills, and ability to make independent decisions.
Understanding and sensitivity to diverse cultures and lifestyles.
Skill in managing multiple priorities and tasks concurrently and meet deadlines.
Skill in oral and written communication.
Skill in establishing and maintaining cooperative working relationships with colleagues, supervisors, agencies, and consumers.
Ability to work independently as well as with teams.
MINIMUM QUALIFICATIONS (Education & Experience)
High school diploma or equivalent, and
Current State of Alaska Registered Nurse (RN) certification, and maintain CEU's.
CIWA/COWS training must be completed and reviewed annually.
In order to transport consumers, you must be at least 21 years of age with a valid Alaska Driver's License.
Current CPR/First Aid/AED certification.
Within one (1) year of hire, become certified in Crisis Interventions Management Training.
PREFERRED QUALIFICATIONS (Education & Experience)
One (1) year of experience with substance abuse consumers in a residential treatment setting.
WORKING ENVIRONMENT
The physical demands described here are representative of those that must be met by an employee to successfully perform the essential functions of this job. Reasonable accommodations may be made to enable individuals with disabilities to perform the essential functions.
The work is generally requires frequent walking, standing, sitting; occasional twisting, stooping, bending; and frequent exertion of up to 10 lbs, with occasional exertion of 10-25 lbs, and occasional exertion of 50-100 lbs to help lift or support consumer. The majority of work is performed in an office setting with a wide variety of people with differing functions, personalities, and abilities. The office is a non-smoking facility with outside smoking areas. May require local travel between various program components of FNA and/or agencies which may involve intermittent exposure to extreme weather conditions, as well as potential for mechanical hazards associated with the operation of a motor vehicle in bad weather conditions. Works in an environment where protection of client confidentiality is essential. Personal Protective Equipment will be provided where/when needed. Work schedules may be irregular to include nighttime and weekend coverage.
SPECIFICATIONS
Supervision Received:
Position receives direct supervision from Program Director; however, incumbent is expected to effectively perform day-to-day activity as denoted within job description. Work will be monitored through weekly meetings, monthly reports, and regular communication with the Director. General guidelines for operations are based on program requirements and general policies and procedures.
Supervision Exercised:
No supervision requirements for this position.
Position Impact:
Impact at the program level is high. Program's level of compliance with program standards is directly affected by the effective performance of duties, especially as they relate to providing consumer services. A licensed nurse may not leave the facility until relieved by another licensed nurse.
Contacts:
Contact with consumers who are dealing with emotional and physical challenges; including staff contact and outside agencies, to include, but not limited, to: FPD, AST, CSP, FMH-ER, CAIHC, etc.
ACKNOWLEDGMENT STATEMENT
This Job Description describes the essential functions and qualifications. It is not an exhaustive statement of all the duties, responsibilities, or qualifications of the job; and management has the exclusive right to alter this job description at any time without notice. Incumbent(s) may not be required to perform all duties listed and may be required to perform additional, job-related duties. This document is not intended to exclude modifications consistent with providing reasonable accommodation for a disability.
This position will (or may) require you to frequently (or incidentally) drive your personal vehicle for FNA business. In order to drive your personal vehicle for FNA business an individual must provide a copy of their current Alaska Driver's License and a copy of their proof of personal liability insurance. No employee may transport a FNA client in a personal vehicle.
Continued employment status will be contingent upon satisfactory completion of a criminal background investigation and the pre-employment drug testing process. Where required, continued employment status (post job offer) will be contingent upon employee providing certification of annual tuberculosis (TB) screening and medical certification that employee does not, because of infectious or communicable disease, pose a direct threat or significant risk to the health and safety of program participants or others in the workplace.
Notice: All employment at the Fairbanks Native Association (FNA) is "at will." This means the employee or FNA may terminate employment at any time and for any reason. Unless specified in writing, no duration of employment is expressed or implied for this position. Your signature indicates that you have read this Job Description and understand the essential functions of and qualifications for the job.
See above
See above
See above