Patient Financial Services Manager, Astoria, OR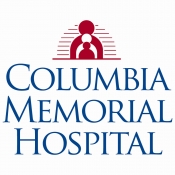 View the Website
Columbia Memorial Hospital
Manager
Astoria, OR
November 10, 2017
Patient Financial Services Manager
Under the general direction of the Revenue Cycle Director, the Patient Financial Services Manager provides direction, support, and oversight of the billing, cash posting, and collector functions. This position is responsible for performance management of the PFS staff and maintains staffing, workload assignments, and team performance levels to industry benchmarks. Supervises the billing functions in accordance with hospital policy and works with third-party payers and patients to ensure timely recovery of outstanding accounts receivable. Ensures that department performance meets established benchmarks. Provides technical assistance to department personnel as well as delegates work. Assists Revenue Cycle Director with projects as needed. This position requires excellent management and supervisory skills that will facilitate timely resolution of sensitive collection issues. Includes contact with patients, physicians, hospital administration, third-party payers, and board members.
Job Requirements
Knowledge of/Skill/Ability to: Insurance billing in hospital/clinic setting; medical terminology.
License/Certification: N/A
Education and/or Experience: Five years' previous experience in hospital billing or medical office preferred. Two years' supervisory experience. General office practices and procedures, computer applications required, P/C and hospital systems, supervisory skills, communication skills, ability to multi-task. Excellent customer service skills. Bachelor's degree required.
Physical Demands and Work Environment Conditions / ADA Compliance
Position involves standing, walking, stooping, and occasional carrying and lifting of lightweight materials (up to 20 pounds). May be required to sit for extended periods of time. Requires visual acuity and depth perception to recognize words and numbers; and hand and finger dexterity and hand/eye coordination to use a computer keyboard and common office equipment.
See above
See above
See above