Patient Navigator, Woodstock, IL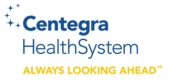 View the Website
Centegra Health System
Behavioral Health Professional
Woodstock, IL
November 13, 2017
MINIMUM KNOWLEDGE, SKILL AND ABILITIES REQUIRED
Minimum of Bachelor's Degree or 5 years of experience in a behavioral health setting, Master's degree preferred, in a social service related field;
Minimum of 1-3 years of experience within a behavioral health setting
Interpersonal skills necessary to establish a working relationship with patients and their families and staff.
Analytical skills necessary in order to properly monitor patients' behaviors and maintain a safe and therapeutic milieu environment.
Writing skills necessary in order to accurately document patients' progress in the medical record.
Must be organized, detailed oriented, able to multi-task, and dedicated to helping others.
OTHER/PREFERRED
Crisis experience preferred.
Knowledge of crisis intervention and de-escalation techniques utilized with patients experiencing significant behavioral health and/or substance use challenges.
EOE M/F/D/V
See above
See above
See above