Assistant Director of Nursing, North Scottsdale, AZ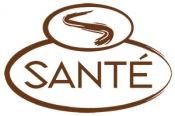 View the Website
Santé
Assistant Director
North Scottsdale, AZ
November 14, 2017
Job Number: 1621.1
Job Title: Assistant Director of Nursing (ADON) - N. Scottsdale
Category: LPN/RN/Nurse Management
Facility: Santé of N. Scottsdale (AZ)
Location: Scottsdale, AZ
Salary Range:
Shift: Monday - Friday, 8:00am - 5:00pm
Status: Full-Time
Santé of N. Scottsdale is a 72-bed short-term transitional rehabilitation skilled nursing facility, conveniently located just off the 101 (Pima/Princess Exit). Our newer facility offers an incredible work environment, including employee discounts in our fine-dining restaurants and bistros, industry-leading technology and equipment, and luxurious hotel-style décor including opulent guest suites and lavish common areas.
We are seeking a skilled nursing professional to assume the supervisory role of Assistant Director of Nursing (ADON). The ADON plays a key role in assisting the DON in ensuring that our guests reach their personal best level of function to transition home. As a nursing leader, you'll support a team that offers unsurpassed innovation, exceptional hospitality driven service and top-notch guest outcomes.
Apply today!
Minimum Qualifications:
Prior to date of hire, must hold a current, valid RN license or temporary RN license through the Arizona State Board of Nursing, or hold a compact RN license. Must maintain valid licensure to practice as a RN.
CPR required.
Minimum of one (1) year RN experience required.
Minimum of one (1) year nursing leadership experience as a charge nurse, supervisor, manager, or other nursing leadership role required.
Additional Information:
In order to be considered for this position, your resume must reflect all relevant licenses, certifications, education, and experience noted in the requirements and minimum qualification sections of this job posting. Without this information, candidates cannot be considered for positions to which they may be qualified.
Upon date of hire, applicants will be required to complete the U.S. Department Homeland Security's I-9 form confirming authorization to work in the United States. Santé is not able to support VISA sponsorships.
See above
See above
See above