Director of Nursing, Tucson, AZ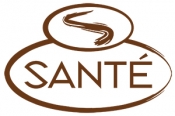 View the Website
Santé
Director
Tucson, AZ
November 14, 2017
Job Number: 1710
Job Title: Director of Nursing - Tucson
Category: LPN/RN/Nurse Management
Facility: Santé of Tucson (AZ)
Location: Tucson, AZ
Salary Range:
Shift: Monday - Friday, 8:00am - 5:00pm
Status: Full-Time
Santé is a moderate sized, rapidly growing healthcare management company operating through its subsidiaries' Transitional Rehabilitation Centers, Nursing Homes, Independent Living, Assisted Living, Home Health, and Memory Care, throughout Arizona and Washington. Our network of greater than 1,200 employees takes pride in offering a strong continuum of care, based on hospitality-driven service, unsurpassed innovation, and extraordinary care.
Our established network of skilled nursing facilities and Best Nursing Homes, as identified by US News & World Reports in 2015, is seeking a skilled Nursing Leader to manage clinical operations at our newest property, located in Tucson!
Santé of Tucson offers an incredible, brand new work environment, including a fine-dining restaurant and bistro, industry-leading technology and equipment, and luxurious hotel-style décor including opulent guest suites and lavish common areas.
Apply today!
As the Director of Nursing, you are key to Santé's high quality clinical services. Our guests will reach their personal best level of function to transition home, thanks to your leadership, dedication and commitment to excellence. Your experience, expertise, and attention to detail will ensure superior standards of care and service. As a leader, you'll continue to build a team that offers unsurpassed innovation, exceptional hospitality driven service and top-notch guest outcomes.
Minimum Qualifications:
Must currently hold, or be able to obtain, an RN license through the Arizona State Board of Nursing.
Must have a minimum of three (3) years supervisory experience in a skilled nursing facility.
Additional Information:
In order to be considered for this position, your resume must reflect all relevant licenses, certifications, education, and experience noted in the requirements and minimum qualification sections of this job posting. Without this information, candidates cannot be considered for positions to which they may be qualified.
Upon date of hire, applicants will be required to complete the U.S. Department Homeland Security's I-9 form confirming authorization to work in the United States. Santé is not able to support VISA sponsorships.
See above
See above
See above