Registered Nurse, Sunnyside, WA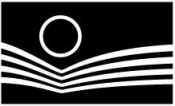 View the Website
Yakima Valley Farm Workers Clinic
Nurse
Sunnyside, WA
April 26, 2018
Registered Nurse
Sunnyside Immediate Care
Sunnyside, WA
Full-time, 40 hrs/wk

YVFWC is a NURSE Corps Loan Repayment Program eligible site.
Are you a new RN grad or experienced professional looking to make a positive difference in the community? Do you want to use your nursing skills in a team-based environment working with underserved and at-risk patients? Do you want to gain experience caring for patients with diverse and complex health issues and work at the top of your license? Are you looking for competitive pay and better work-life balance? If you answered Yes to these questions, then we have a great opportunity for you!
Sunnyside Immediate Care has extended hours: 9am-8pm M-F, 9am-5pm on Saturdays; closed on Sundays, open on holidays. This position will work 10-hour shifts. Immediate Care serves an average of 8,000 patients each year. Services provided at this clinic include same-day appointments, acute-injury and illness care for adults and children, and sports physicals.

What we're looking for:
An RN who's passionate about community health and working with underserved populations.
Someone who thrives in a fast paced, team-centered environment.
A clear communicator who is able to build strong relationships with all clinic staff and patients.
What you'll do:
Work collaboratively with a team of skilled physicians, nurses, and other healthcare professionals to deliver comprehensive continuity of care to a highly diverse patient population.
Utilize your knowledge of established professional nursing concepts, and principles of practices to determine and assess the medical needs of patients.
Deliver direct, compassionate, quality care to patients, and support providers during outpatient office procedures.
Build relationships with patients and see the results of their improved health and the direct positive impact you've made in their lives.
What we offer:
Competitive pay
Hiring bonus
Relocation allowance is available
No night shifts, no on-call rotations
Pay differential for qualifying shifts
Excellent benefits: Medical, Dental, Vision, Rx, 24/7 telemedicine, profit sharing, 403(b) retirement plan, generous paid time off (19 days per year for full time positions), paid holidays, uniform allowance, Continuing Education and more.
What do you need?
Associate's or Bachelor's degree in Nursing.
WA State RN license, or ability to obtain WA license before starting work.
About YVFWC
Yakima Valley Farm Workers Clinic serves more than 140,000 people across 19 medical clinics, 10 dental clinics, and 57 programs in Washington State and Oregon. We are Level 3 Certified as a Patient Centered Medical Home (PCMH). With integrated services including medical, dental, pharmacy, orthodontia, primary care nutritional counseling, autism screening, and primary care behavioral health, YVFWC's patient-centered model of care offers patients the full-spectrum of care and shelter assistance, energy assistance, weatherization, HIV and AIDS counseling and testing, home visits, and four mobile medical/dental clinics.
The Pacific Northwest
The Pacific Northwest offers spectacular wilderness areas, scenic ocean beaches and crystal-clear lakes and rivers. There are endless activities anywhere you go including skiing, hiking, camping, and a thriving music and art scene. Seattle is just a 2.5 hour drive from Yakima, and Portland, Oregon is only 3 hours away. The overall cost of living in central Washington is lower than the U.S. average.
Because of the Cascade mountain range, we have two distinct climates: Western Oregon and Washington are wet and green. Everything east of the Cascades tends to be sunny and arid. In the Yakima Valley we average almost 300 days of sunshine per year but still have 4 seasons. Sunnyside is located in the Yakima Valley, in rural Washington State, with a large emphasis on an agricultural economy.
Working at YVFWC
Working at Farm Workers Clinic means being the passionate champion for those who have no voice. It means having the opportunity to work with underserved populations and with peers committed to the same work.
At Farm Workers Clinic:
We will consistently TRUST one another to work for the common good.
We will foster INTEGRITY by demonstrating ethical behavior and insisting on doing what we say we will do.
We will demonstrate TRANSPARENCY by being candid and truthful no matter the risk.
We will create PARTNERSHIPS to strengthen ourselves and our community.
We will fight for JUST TREATMENT for all individuals.
We will let JOY in.
We have the COURAGE to be an agent of change and refuse anything short of excellence.
Our mission celebrates diversity. We are committed to equal opportunity employment.
Apply Here
PI102177162
See above
See above
See above