Chief Clinical Officer, Seattle, WA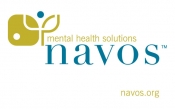 View the Website
Navos
Senior Leadership
Seattle, WA
May 16, 2018
Chief Clinical Officer
Admin – Seattle, Washington
Job Summary
The Chief Clinical Officer (CCO) is responsible for the clinical excellence of our programs. The responsibilities of this position have grown significantly and we have some excellent prospects for even further growth so there is a likelihood that we will divide the responsibilities of this position soon as we expand. Includes providing leadership in clinical models, developing program policies and procedures, assuring regulatory compliance, and managing budgets.
The CCO is responsible for insuring that clinical activity and quality assurance meet agency standards; intra-program personnel management conforms to agency policy; performance standards for accountability are adhered to; relevant activities within and outside the agency have program participation. The position collaborates with the senior leadership team, Vice Presidents, Directors, Supervisors and Managers to create a culture of "best practices" to ensure appropriate care in the safest environment. The CCO is responsible for providing and ensuring the provision of timely, continuous and complete program information to the Senior Leadership team.
Supervision
Reports to: Chief Executive Officer
Supervises: Provides supervision to the Hospital Administrator and the Director of Sunstone Children's Long-term Inpatient Program. Provides supervision to the Directors the Outpatient programs of Adult Services, Older Adult Services, Child, Youth & Family. Provides supervision to the Director of Expanded Community Support and PACT Services; as well as the Independence Bridge young adult program; and oversight of the program work of the Medical Staff.
Functions and Responsibilities
Drives Clinical Excellence for the Hospital and CLIP programs. [for the Outpatient programs]
Assures timely clinical documentation
Manages assigned contract exhibits, subcontracts, and programs consistent with agency personnel policies and other relevant policies
Assures clinical providers are consistent in their application of clinical documentation, to be able to measure and report on Clinical Outcomes (Value Navos brings)
Monitors program budgets/metrics developed with the Program Directors and subsequently with the Chief Operating Officer and Chief Executive Officer.
Through the Directors, Responsible for hiring, clinically orienting, supervising, training and evaluating program staff in accordance with personnel policies and procedures.
Evaluates effectiveness of programs, maintains program integrity, and designs and implements changes when necessary to carry out mandates of contract.
Drives a system-wide understanding of trauma prevalence, impact and trauma informed care.
Fosters healing, hopeful, honest and trusting relationships for consumers and employees; Values consumer voice, choice and self-advocacy.
Demonstrates a commitment to cultural competence.
Promotes a safe, calm and secure environment with supportive care and family-driven services that are trauma specific and promote recovery and wellness.
Performs other related duties as assigned or requested.
Education, Experience, and Certification
Minimum of a Masters level degree in psychology, health science or business and must have ten or more years of behavioral health organizational operations management experience.
Experience with inpatient hospital and children's residential settings preferred.
Experience in the delivery of Engagement Model/Trauma Informed Care preferred.
Experience with operational 'turnaround' projects beneficial.
Skilled at organizing and facilitating individual and group process development.
Strong problem solving abilities and resolution skills.
Strong analytical skills required- including experience with budget and clinical data analysis.
Demonstrated competence in Microsoft Office suite.
Ability to maintain confidentiality in all matters
About Navos
The mission of Navos is to improve the quality of life of people vulnerable to mental illness by providing a broad continuum of trauma informed care with a focus on recovery and resilience. Navos responds to the needs of people with mental illness in King County. Services are targeted to those who live at or near poverty, often as a result of their mental illness. Navos is committed to embracing equity and inclusiveness in everything we do. Our efforts are intentional, deliberate, and a fundamental part of the everyday expectation for working at Navos.
Navos is an Equal Opportunity Employer. All qualified applicants will receive consideration for employment without regard to race, color, religion, sex, national origin, disability status, protected veteran status, sexual orientation, gender identity or any other characteristic protected by law.
See above
See above
See above