Executive Director, CMBC, Tacoma, WA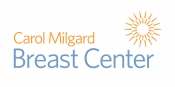 View the Website
Carol Milgard Breast Center
Executive Director
Tacoma, WA
May 16, 2018
Apply at www.carolmilgardbreastcenter.org
Download recruitment packet here: http://www.wahcnews.com/newsletters/cmbced.pdf
Position Title: Executive Director, CMBC
Reports To: Leadership and Strategy Committee
Department Name: CMBC
FLSA Code: Exempt
Organizationally, this position is housed at TRA-MINW and covered by TRA-MINW's personnel expectations and policies. To enjoy successful employment with TRA-MINW you must exhibit a strong work ethic and conduct yourself with honesty and integrity in all aspects of your position. Be able to conduct our business, keeping patients as our central focus. Stay familiar with and adhere to company Standards of Behavior and Code of Conduct Policy, while always being sensitive to confidentiality. Understand that accuracy, professionalism, thoroughness and compliance with specifications according to departmental and company expectations, are requirements of your position. Be aware and listen to the needs of the patient or customer, whether inside or outside the company and respond to those needs; use collaborative solutions in problem solving as appropriate; deliver work product and services in a way that reflects the company's mission, vision, and values.
Job Summary: This position is responsible for overseeing the development of both clinical and nonclinical operations of the Carol Milgard Breast Center (CMBC). The Carol Milgard Breast Center is a joint venture of the CHI-Franciscan and MultiCare Health Systems, and is overseen by the Leadership and Strategy Committee, which consists of Owners' Representatives of the two Health Systems and the CEO of TRA-MINW, the operating partner for the joint venture.
The focus of the position is on continued development and execution of the breast center's mission and vision- providing superior breast health screening and diagnostic services to all members of the community. The incumbent will work collaboratively with TRA-MINW Leadership and CMBC's Medical Director, and will be the primary point of contact between the breast center and CMBC's Leadership and Strategy Committee. This individual will be a key spokesperson for the breast center in multiple public forums including community outreach and promotional events, meetings, national arenas, and fundraising activities.
Essential Job Functions: Directs the clinical (through oversight of the CMBC Clinical Director) and non-clinical operations of the CMBC.
Mission-related activities:
Supports and maintains the extensive outreach programs and services intended to fulfill the breast center's mission, including the efforts of CMBC in addressing disparities in clinical outcomes for specified groups of women.
Builds and supports a robust philanthropy program to benefit programs of the breast center. Monitors and supports this program through direct fundraising in the community.
Oversees primary relationships with key funders.
Governance-related activities:

Establishes and maintains positive working relationships with CMBC community Board members.
Oversees all the governance structures that are in place for the Joint Venture of CMBC; organizes and conducts Board of Directors' meetings and all governance subcommittee meetings, including the L&S Committee.
Has fiscal responsibility for the breast center. Develops and monitors the breast centers forecasted budget with L&S Committee, TRA-MINW CFO, and the CMBC Medical and Clinic Director input.
Clinical operations activities:
Directs the clinical operations of the breast center through oversight of the CMBC Clinic Director.
Acts as the primary representative of the center in meetings and activities associated with the development and ongoing operation of the breast center, in consultation with collaborative partner.
Supports the continued refinement/evolution of the vision for CMBC's patient-focused services.
Works with CMBC Medical Director and Clinic Director to ensure the timely delivery of screening and diagnostic services according to established quality and service benchmarks.
Keeps Medical Director apprised of key issues.
Develops and publishes the performance metrics required to operate a successful breast health center and to keep owners appraised of financial, clinical, and customer satisfaction performance.
Facilitates owner issues to identify and resolve clinical and operating issues that evolve from joint ownership of the breast center.
Oversees and builds a vibrant marketing program to increase patient volumes and community physician satisfaction.
Monitors and reports the ongoing administrative and clinical operations of the center.
Professional development responsibilities

Maintains professional expertise in all areas of responsibility and participates in professional organizations.
Contributes to the success of the organization, keeping current on new developments within the industry.
Performs other duties as assigned.
Qualifications:
Education/Work Experience
Master's degree in business preferred, bachelor's degree required in health administration or another related field.
5+ years progressive management experience, including non-profit and/or health organization experience.
Experience in management of community-based services, including staffing and supporting a Board of Directors, and community outreach initiatives.
Experience in strategic planning.
Experience in clinical service expansion and innovation.
Experience in building and growing a robust, comprehensive fundraising program.
Marketing experience preferred.
Job Knowledge/Skills
High-level of interpersonal skills to handle sensitive and confidential information situations, and documentation;
Ability to manage multiple tasks and meet deadlines, self-motivate, self-educate;
Strong organizational skills
Excellent interpersonal skills and effective communication skills with capability to build trust and respect within the company, with the two Hospital Systems, and with diverse groups in the community. Ability to interact effectively with physicians, patients, administrators and the public to represent TRA-MINW and the Carol Milgard Breast Center in a positive and professional manner.
Demonstrated ability to abstract pertinent information, reach sound conclusions, use good judgment in a variety of situations and using various sources including financial and/or operational reports
Ability to demonstrate effective customer service skills.
Communicate skillfully and professionally—orally and in writing--with stakeholders, other medical facilities, patients, and customers.
Ability to work effectively with diverse stakeholders with varied perspectives and goals, to achieve alignment for actions to be taken.
Ability to manage multiple tasks and carry out instructions effectively.
Physical Requirements
Work is classified as sedentary in physical requirements. Requires the ability to lift/carry 1-5 pounds frequently, occasionally 10 pounds maximum. Position requires the ability to travel to other work sites and to community functions. The person in this position will need to provide their own vehicle and hold a current WA State drivers license.
Mental Requirements
Work requires high attention to detail and the ability to handle mentally stressful situations. The ability to maintain high level of sensitivity and professional judgment towards confidential information is also required.
Working/Environmental Conditions
Work environment consists of normal office or administrative working conditions. There may be exposure to communicable diseases. There will be limited exposure to ionizing radiation.
The above statements are intended to describe the general nature and level of work being performed by people assigned to this classification. They are not to be construed as an exhaustive list of all responsibilities, duties, and skills required of personnel so classified. All personnel may be required to perform duties outside of their normal responsibilities from time to time, as needed.
See above
See above
See above