Quality Improvement Program Advisor, Scotts Valley or Merced, CA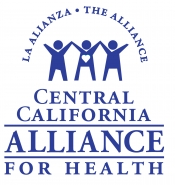 View the Website
Central California Alliance for Health
Professional
Scotts Valley or Merced, CA
May 29, 2018
Quality Improvement Program Advisor
at Central California Alliance for Health
Scotts Valley or Merced, CA
There is one position available and it can be filled in either Merced or Scotts Valley. This position will be assigned to the QI Clinical Decision Unit (Care Based Incentives Program).
ABOUT US
We are a group of over 500 dedicated employees, committed to our mission of providing accessible, quality health care that is guided by local innovation. We feel that our work is bigger than ourselves. We leave work each day knowing that we made a difference in the community around us.
Join us at Central California Alliance for Health (the Alliance), where you will be part of a culture that is respectful, diverse, professional and fun, and where you are empowered to do your best work. As a regional non-profit health plan, we serve approximately 350,000 members in Santa Cruz, Monterey and Merced counties. To learn more about us, click here or check out this video.
WHAT YOU'LL BE RESPONSIBLE FOR
Leading the planning, implementation and management of the Alliance's pay-for-performance (Care Based Incentive) program. You will identify preventive care areas with declining or plateauing compliance rates over time, including conducting root cause analysis of contributing factors. You will evaluate and report compliance rates on a quarterly basis and you will plan and lead evaluation of interventions and initiatives designed to improve performance in Care Based Incentive measures.
ABOUT THE TEAM
This position is in the Quality Improvement (QI) Department, which is responsible for ensuring the quality and effectiveness of care provided to our members. Our team is made up of Clinical Decision Support, QI Nurses, and a Quality and Performance Improvement team. We manage and measure comprehensive preventive healthcare strategies to promote best evidence based practices and improve member health outcomes. Our team is collaborative, committed and fun. We work hard, promote learning and encourage each other's strengths in a professional and supportive work environment.
WHAT YOU'LL NEED TO BE SUCCESSFUL
Knowledge of:

Principles and methods of research, statistical analysis and report design
HEDIS reporting
The use of Windows based PC system and a range of software packages, including Microsoft Outlook, Word, Excel, PowerPoint and Visio
Project management methodologies and tools
Principles and practices of program management

Ability to:

Evaluate medical records and other health care data
Plan, organize and lead data collection and analysis activities
Resolve simple and/or complex analytical problems
Present statistical and technical data in a clear and understandable manner utilizing appropriate visual aids
Effectively facilitate and coordinate the work of a workgroup engaged in quality improvement activities

Education and Experience:

Bachelor's degree in Healthcare or a related field
Five years of experience in quality/process improvement and/or project management; or an equivalent combination of education and experience which would provide the required knowledge, skills and abilities may be qualifying
To read the full position description, and list of requirements click here.
OUR BENEFITS
Medical, Dental and Vision Plans
Ample Paid Time Off
11 Paid Holidays per year
401(a) Retirement Plan
457 Deferred Compensation Plan
Robust Health and Wellness Program
Fresh Fruit Delivery
EV Charging Stations
And many more
Applicants must be currently authorized to work in the United States on a full-time basis.
See above
See above
See above